Training Workshop on Malaria Elimination and POR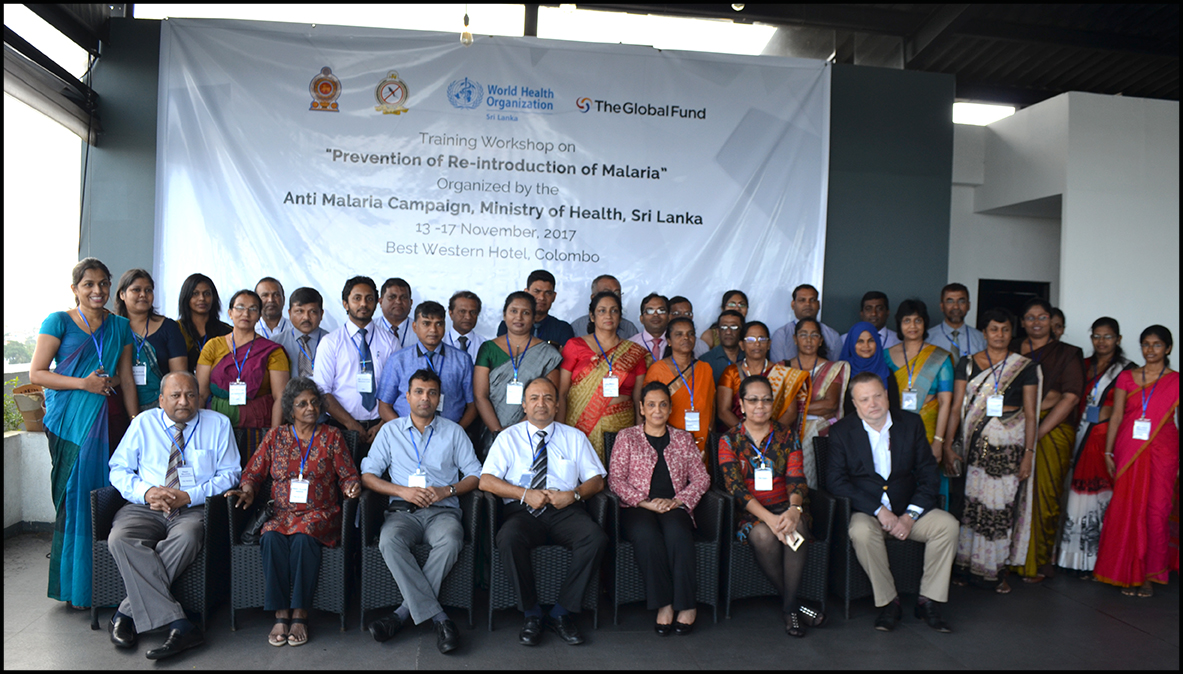 Colombo, Sri Lanka, 13-17 November 2017

Sri Lanka was certified as malaria-free by the WHO in September 2016. Sri Lanka remains highly receptive to malaria with abundant Anopheline species in previous malaria endemic areas, and recently introduced An. stephensi into the country. Increased travel of Sri Lankans to malaria endemic countries and the influx of foreign nationals from malaria endemic countries to Sri Lanka for different purposes increase the level of vulnerability of the country. The country is thus highly susceptible to re-introduction of malaria and even re-establishment of local transmission. With very few cases of malaria in the country, all being imported, maintaining expertise in the country and ensuring that malaria competencies are sustaining is a challenge in preventing the re-introduction of malaria. This training is proposed with the aim of equipping key staff involved in malaria to have a thorough understanding of all the concepts and elements where strategic and operational changes will need to be made to strengthen the prevention of re-introduction and re-establishment of malaria in the country.

Anti Malaria Campaign conducted the course together with the regional office for Southeast Asia (SEARO) and the WHO-Global Malaria Program with financial support from the Global Fund to Fight Aids, Tuberculosis and Malaria (GFATM). The course was held in Best Western Elyon Hotel in Colombo, Sri Lanka as a residential training workshop from 13th to 17th November. As this was the first training conducted on Prevention of Re-introduction, course content was developed by experts in the Technical Support Group (TSG) for malaria. Four consultants from overseas and two local experts who are senior member of TSG conducted the training. Inputs from relevant other resource persons were also incorporated. Teaching methodologies were lecture presentations, discussions and group work followed by presentations. There were 37 participants including Regional Malaria Officers, Anti Malaria Campaign staff and one foreign participant.

The course was evaluated using a pre- and post-test questionnaire. Group exercises were designed to gather inputs for the National strategic Plan currently being developed. The course was a timely need of Sri Lanka to better understand how to shift and re-orient the malaria program to PoR phase.